Brand shoots have become a key marketing component for small businesses and brands. Brand shoots have always been the norm for larger businesses.
Now it isn't unusual to scroll on Instagram and see professional photos from small business owners on your timeline. Some may find it excessive. But those who are interested in business understand the importance behind high quality images.
High quality images lead to an increase in clientele, sales, and social media following.
Why does any of this even matter?
It matters because you always want to put your best foot forward as a business regardless of the size.
When I first started my business, I would take professional photos when it was time for a new website. I didn't really do anything in the interim. I had a large social media following but my content was lackluster. Every so often I would produce something that would "break the gram.
All of this changed when I decided to rebrand my business. If I wanted to become a top tier Business + Brand Consultant, it was time to shift my mindset and get on board.
At the end of 2019 I started the rebrand process. There was a lot that went into the rebrand, but I will focus on the Brand Shoot component.
I worked with Rashod Harris who is a Digital Media Strategist and Founder of The Rebel Society. Rashod and Elle Harris have both been instrumental in the branding of Christina Kanu Consulting. We discussed the importance of creative visuals that would provide Christina Kanu Consulting with a unique brand identity.
After determining my brand identity, we were able to determine the type of visuals that would work well. Brand shoots are not merely just taking pretty photos. These photos are not your typical "Saturday night on Instagram photos". Brand shoots present elements of you as an entrepreneur as well as elements of your business.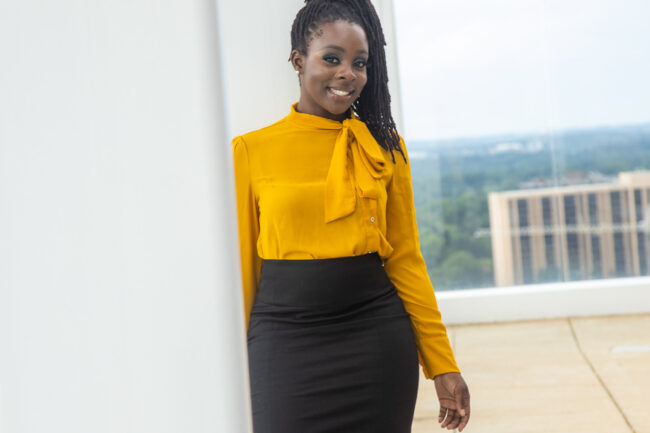 In order to kill a few birds with one stone we did my Fall Brand Shoot in July while Rashod and Elle were in Atlanta.  Mind you it was blistering hot in Atlanta and we were shooting for the Fall. Nonetheless, we had to do what we had to do.
It is always important to have a make up artist in your pocket. I had a 9:00 AM Make Up Appointment with my Atlanta based Make Up Artist Slim. I was able to show Slim my three looks for the shoot that way the make up she provided was consistent with the three looks. Each of the looks were ideal for Fall in terms of color and style. Elle was instrumental in the styling component for the shoot.
We selected three locations in Atlanta. Midtown for the relaxed business vibes. A rooftop in Buckhead for the serious boss vibes. And a neighborhood in Buckhead for the personality shots.
We shot about 800 frames over the span of 3-4 hours including travel. 800 is a lot of frames. I know some people may be thinking there are only so many poses one can do. When doing a brand shoot you want to capture a variety of expressions and actions. Not everything about business is happy go lucky so not all pictures need to reflect this. That was something I started to learn over time.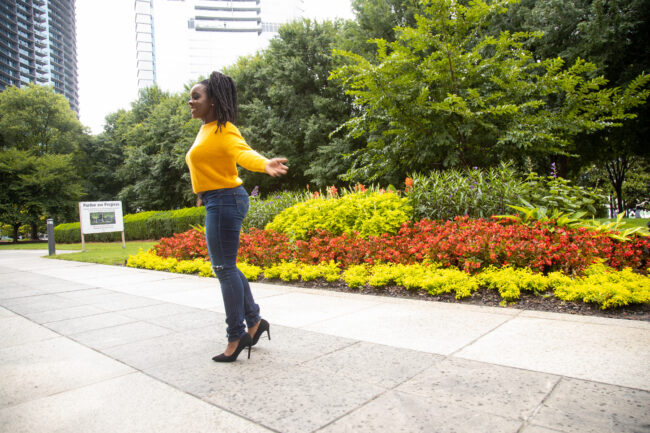 I have said this before on my podcast or IGTV Series "Tea with CKC" but it is important to work with the right type of photographer. Rashod is a master in the lifestyle  + brand shoot game. His creativity will push you to new levels and take you out of your comfort zone.
A huge mistake I see business owners make is shooting with whoever has a camera. You need people who will be able to understand your business vision and capture you in that very essence.
After the photos were edited, I had to go through them and organize them into categories. I organize them based on the different ways I can use the images. Some will be used for marketing, social media, blogs, or business content. I usually name the photos with a key word. That way when I want to use a photo to tell a business lesson about being how it feels to increase my clientele, I know which image to use.
I am ecstatic about how the entire project turned out. Truly looking forward to sharing these images with you all. I have exciting things in store for the remainder of the year and these images are going to help tell that story.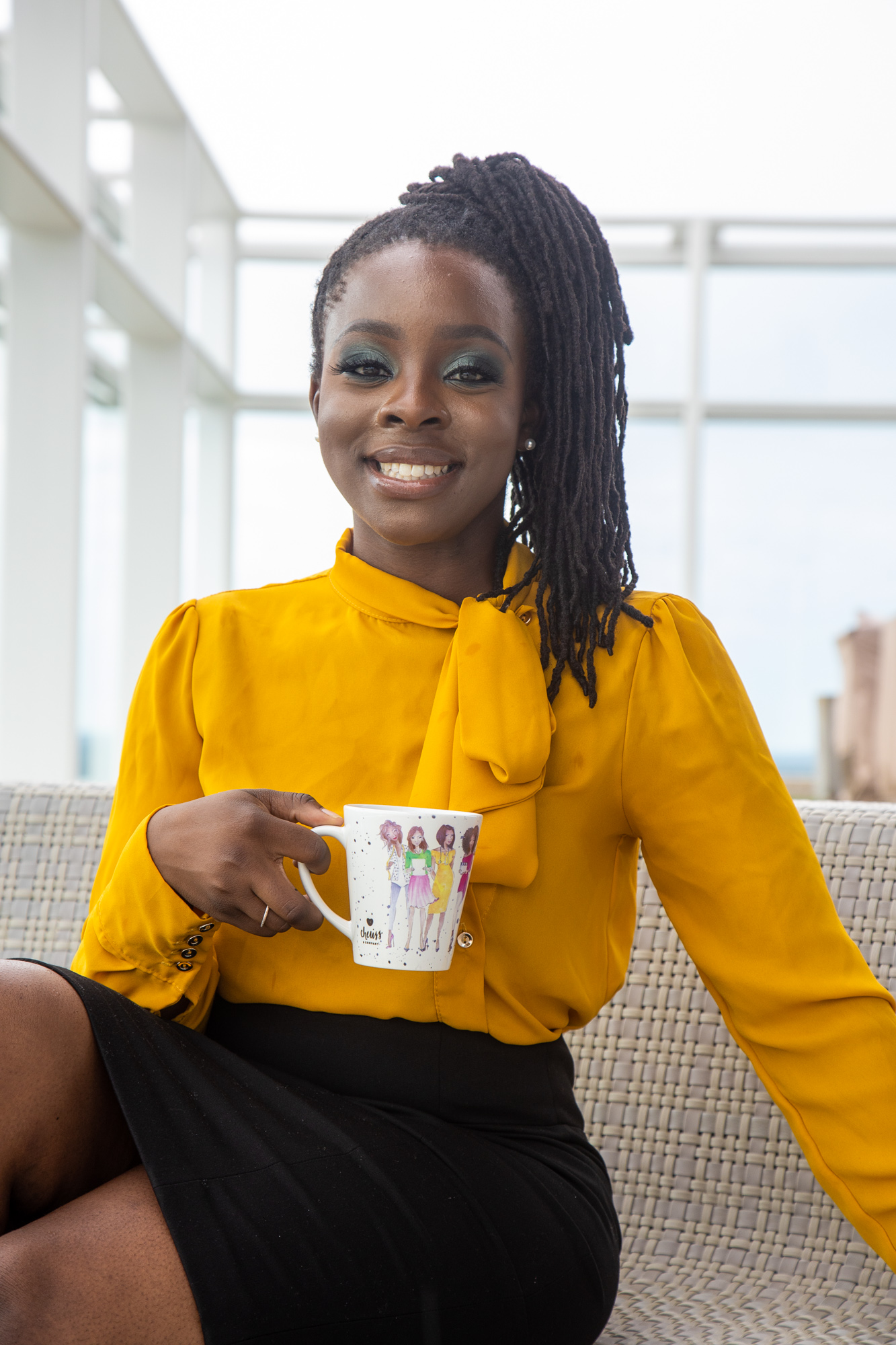 For more business + branding tips follow Christina Kanu on twitter.