Why does January already feel as if it was six months ago ?
Maybe because we had such a jam packed January.
Like many people I started the New Year off with excitement and pure joy to be escaping 2020. I decided that I want to take some time to recap each month in a blog. I want to spend time capturing all that I do. Partly for accountability and because who doesn't love a nice recap.
All things CKC
I had a busy month for January. A few of my clients were eager to hit the New Year running. Typically January is a slower month for consulting. Many clients try and wrap things up at the end of the year. I didn't mind a slower January because I felt that November and December I did not stop moving. I gained 2 new business and branding clients as well as a new retainer client. Toward the end of January I had a very slow week where I was able to get some things done around the house. Balance is important in business. Yes being booked and busy is fun. But so is rest !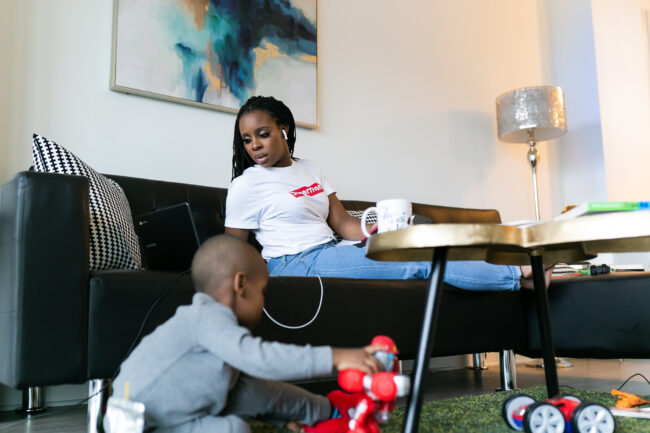 Tea with CKC
I couldn't wait to jump back into Tea with CKC. Originally, I had planned to do an episode on January 2nd. But I got my senses together and said this is unnecessary. People were likely still recovering from New Year's Eve. I bounced back with a cute promo video leading up to my 2021 Tea with CKC premiere on January 9th. This month we covered three topics: Business Habits to leave behind in 2020, How to Curate Business Content, and Identifying your Target Audience .Tea with CKC is always a fun time to educate people on very specific area in business or branding. I love the participation and can't wait to see how this IG live series ends up by the end of the year.
Brand Photo Shoot
It was THAT time again. I had scheduled a brand shoot with the Erica J. Simmons in December for January. After several planning meetings with Erica, Elle for styling, and Rashod for some marketing strategies we were ready to go. I shot with Erica on January 11th and it was magical. The goal of this shoot was to paint the picture of who I am when I am wearing different hats. Christina the Mom. Christina the CEO. Christina the Social Butterfly. And Christina who cannot be placed in a box. I had an assistant that day Aliyah helping out. This ensured that the shoot would run smoothly. Normally, I do not share anything about my shoot until it is done. But this time I decided to provide some behind the scenes footage. Brand shoots are more than just getting cute and posing. There is a lot of work, resources, time, and energy put into it.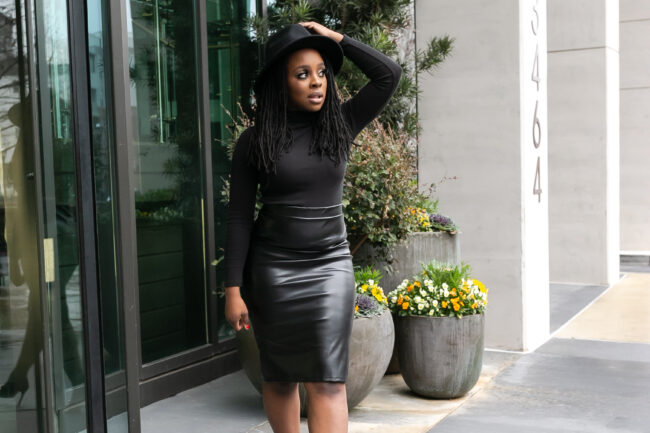 Current Events
I am sure you all saw the post that described Three Wednesdays in January. Between Insurrection, Impeachment Trial, and Inauguration I was spent. The Insurrection had me in shock. The Impeachment Trial was wild. And the Inauguration was magical. I will never get over the fact that we had the opportunity to witness Kamala Harris become Madam Vice President of the United States of America.
Mom Life
Jayce has been tagging along with Mommy and truly coming into himself. I feel that we are approaching 4 (which we are) which is even more autonomy and independence. Jayce's vocabulary is expanding by the minute. I have to be careful of the word choice I use around him. I heard the word s*** a few times and immediately had to say "Bad Mommy" ! Jayce is fully potty trained praise the Lord. Of course we have our evening incidents or if he is so busy playing and forgets to go. But it is great to not have to change diapers all of the time. If only I could get him to eat a few veggies ! I will be glad when the pandemic is over and he can continue with extracurricular activities. I surely miss Soccer Mom life.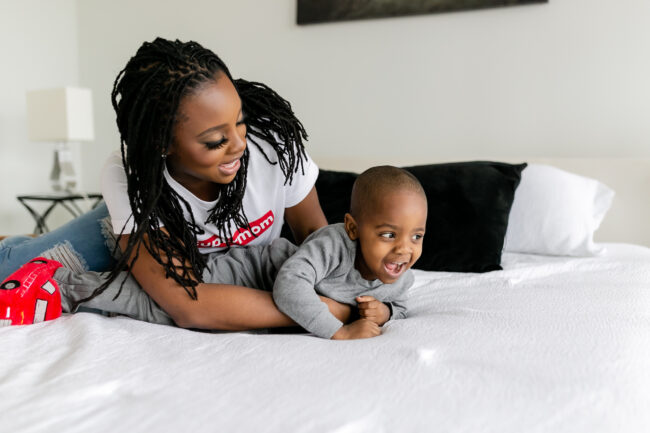 Simply Christina
I was sick for the first week or two of the year. A horrible cold which I am so happy is gone. I am in a very focused season of my life. For the first time in my life I am not in a relationship (or even a situationship). I am single single. I say all of that to say as an entrepreneur it is very easy to get caught up in a lot of things and to lose focus. The lack of focus can cost you with your business. I have been very adamant about working out 3 times a week with Coach Brenda at 6:15 AM on Mondays, Wednesdays, and Thursdays. I celebrated two years of therapy and it made me so happy to focus on how far I have come. I  have loved getting together in very small settings with a few of my girlfriends. Overall, January was a great month. I truly am blessed and have no real complaints.
Looking forward to an even more fabulous February celebrating Black History Month and more !